Welcome to our Class Website

ATTENTION CLASSMATES
February 20, 2019: This will be the last post to this website. It is being "retired" based on the results of our survey. The website will remain "as is" at least through March 2021 when fees will no longer be paid. We are unsure if it will be viewable after that date.
You should have received an email today from
rbhs1962@yahoo.com
with more information. If you did not receive the email, please send us your current email address.
We will continue to send news via email and the class Facebook page. We are in the process of copying the website data to the FB page, which is private and interactive. If you are not already a member of the Facebook group, send us an email request for an invitation.
If you have questions or concerns, please let us know.
Class Facebook Page: If you have a Facebook account, search RBHS Class Of '62 in the Facebook search field and request to join the group. If you do not have a Facebook account, you will need to create one before you can search for and request to join the group.
*******************************************************************
The Class of '62 was well represented at the All Class Reunion on April 28, 2018. Back row: Garry Hall, Dave Clonts and John Lane. Front row: Linda Draper Clonts, Faye Huffine Altman, Elizabeth Bollinger Ducker, Gail Osborne Thompson, Carolyn Crabtree Miller with husband Jim, and Jack Howell. Thanks to Dave for the pictures!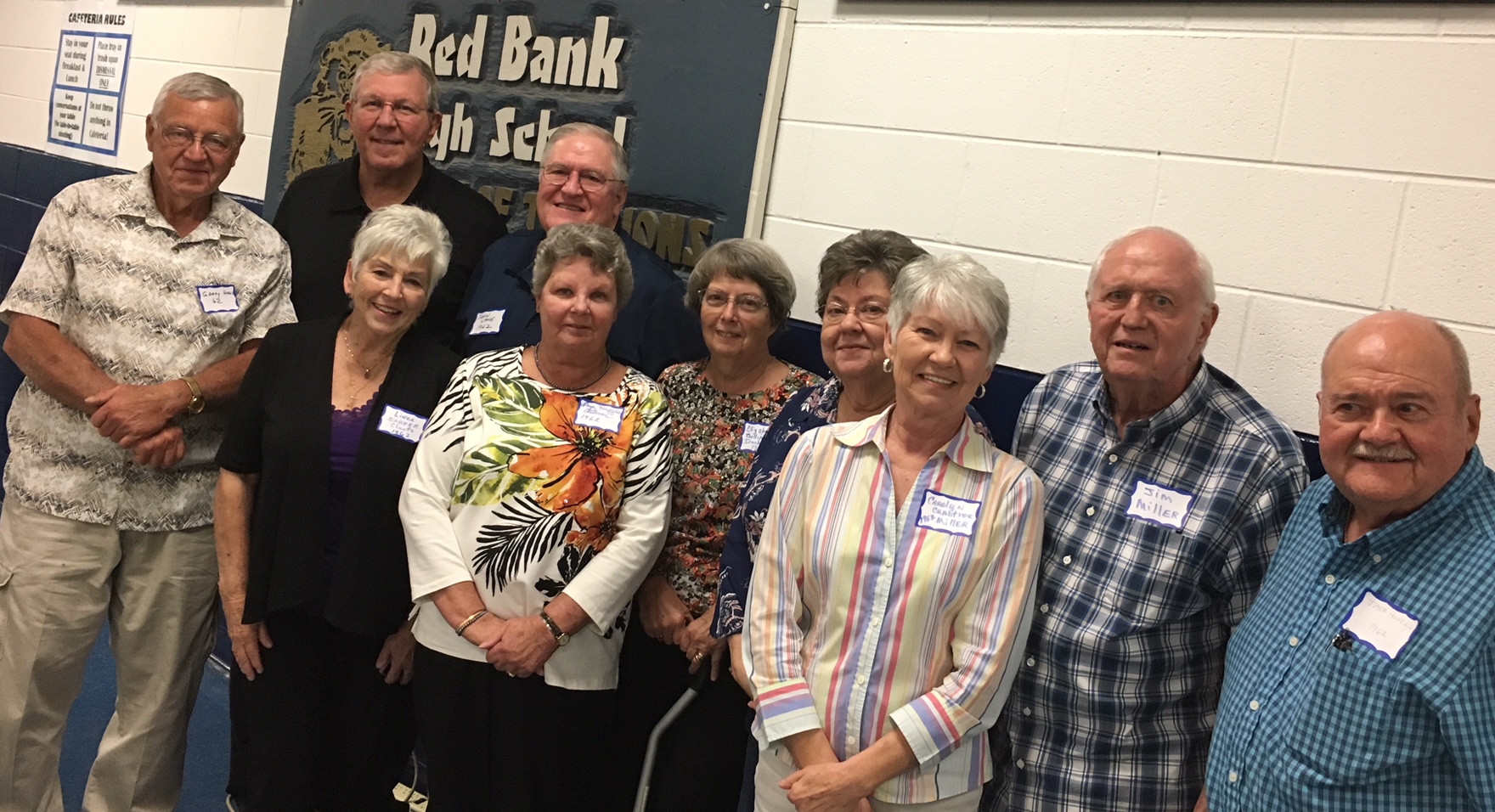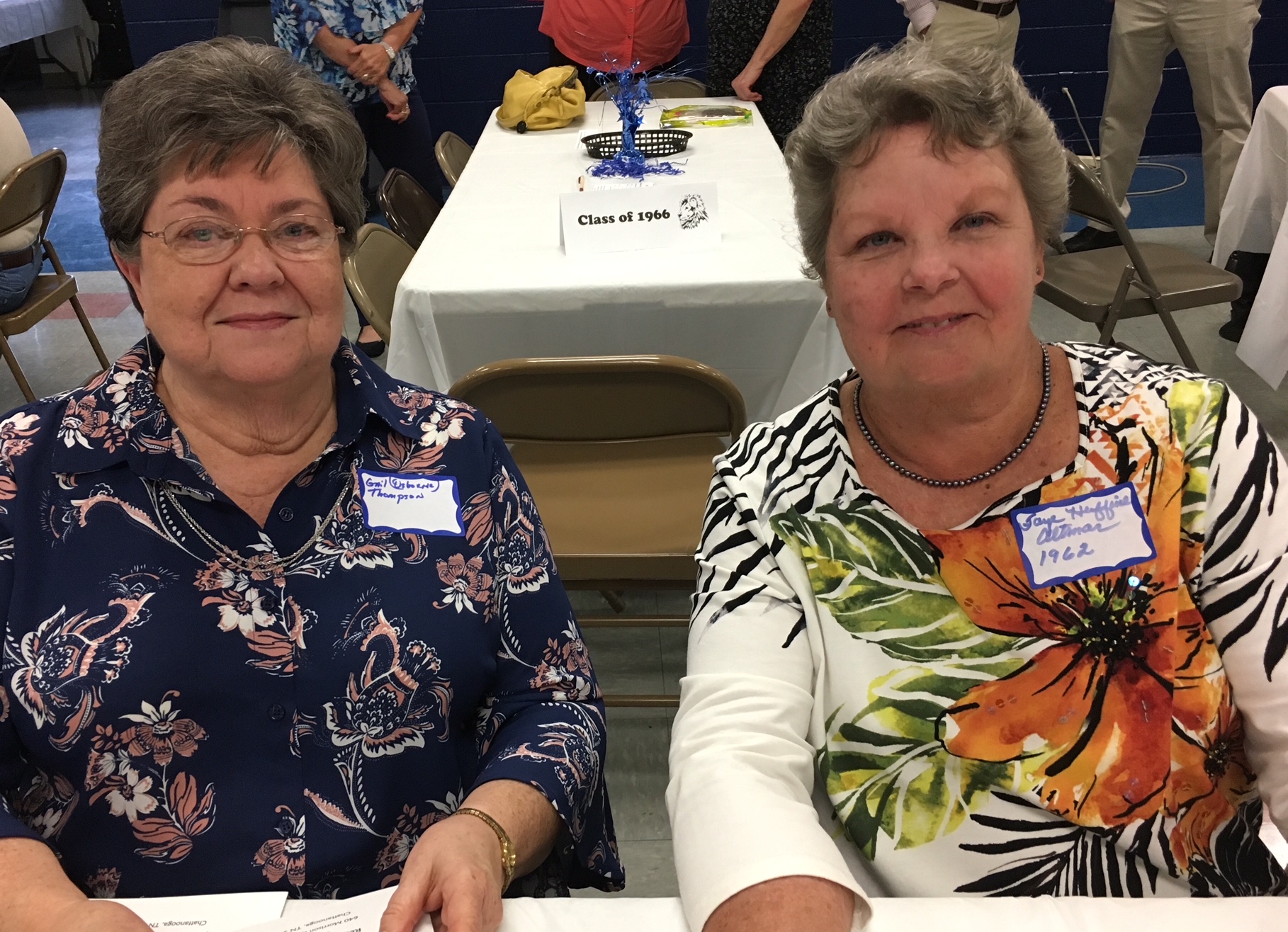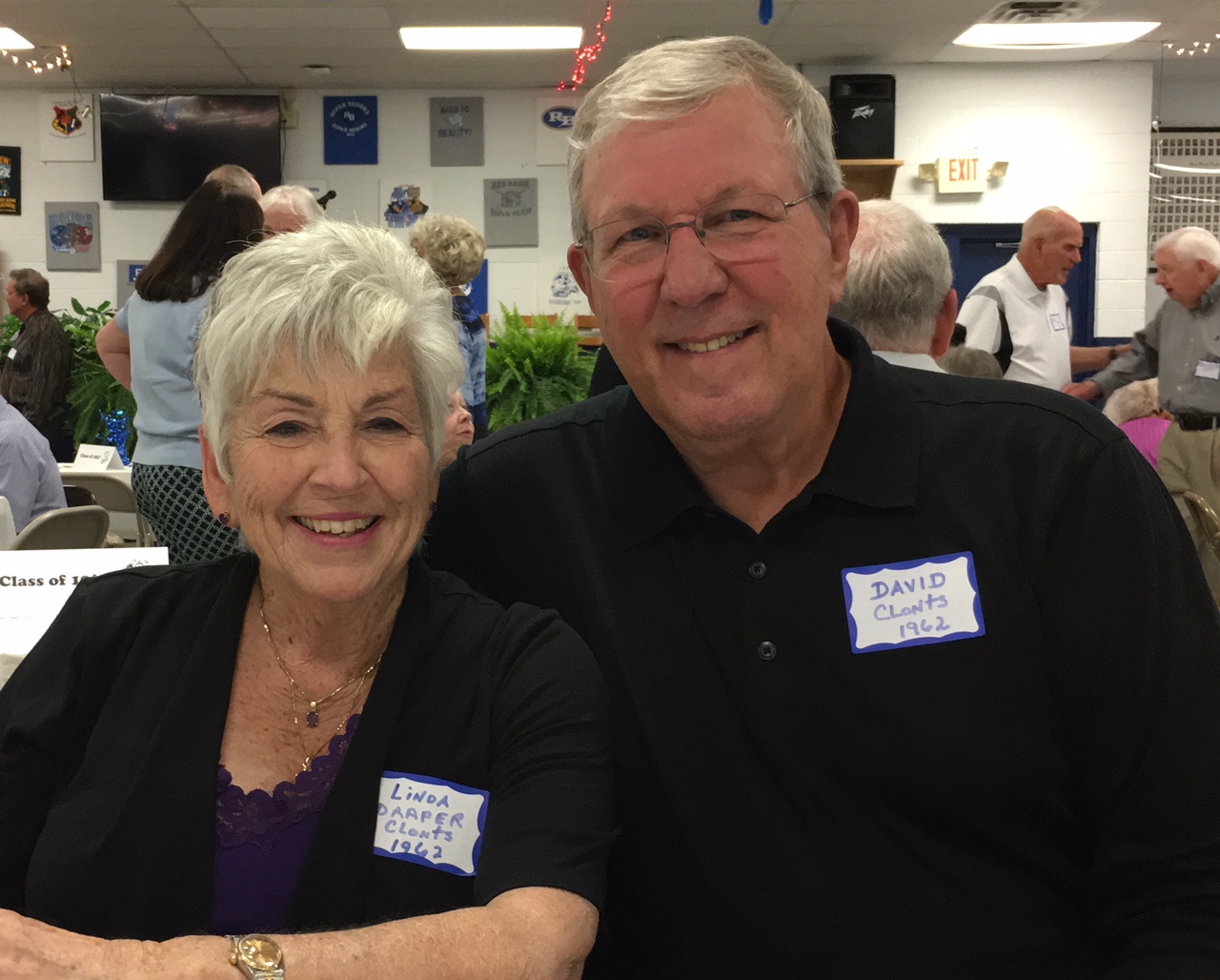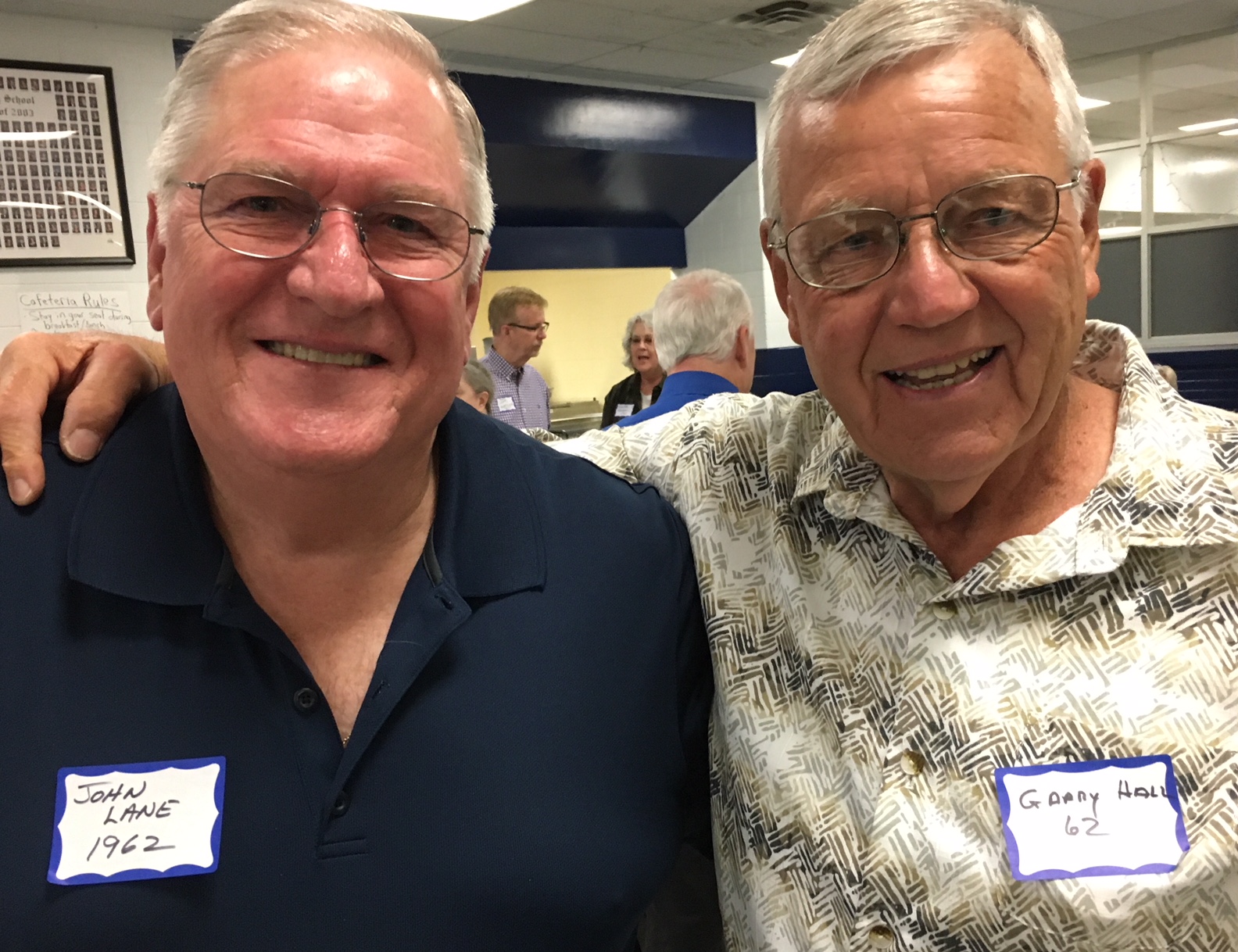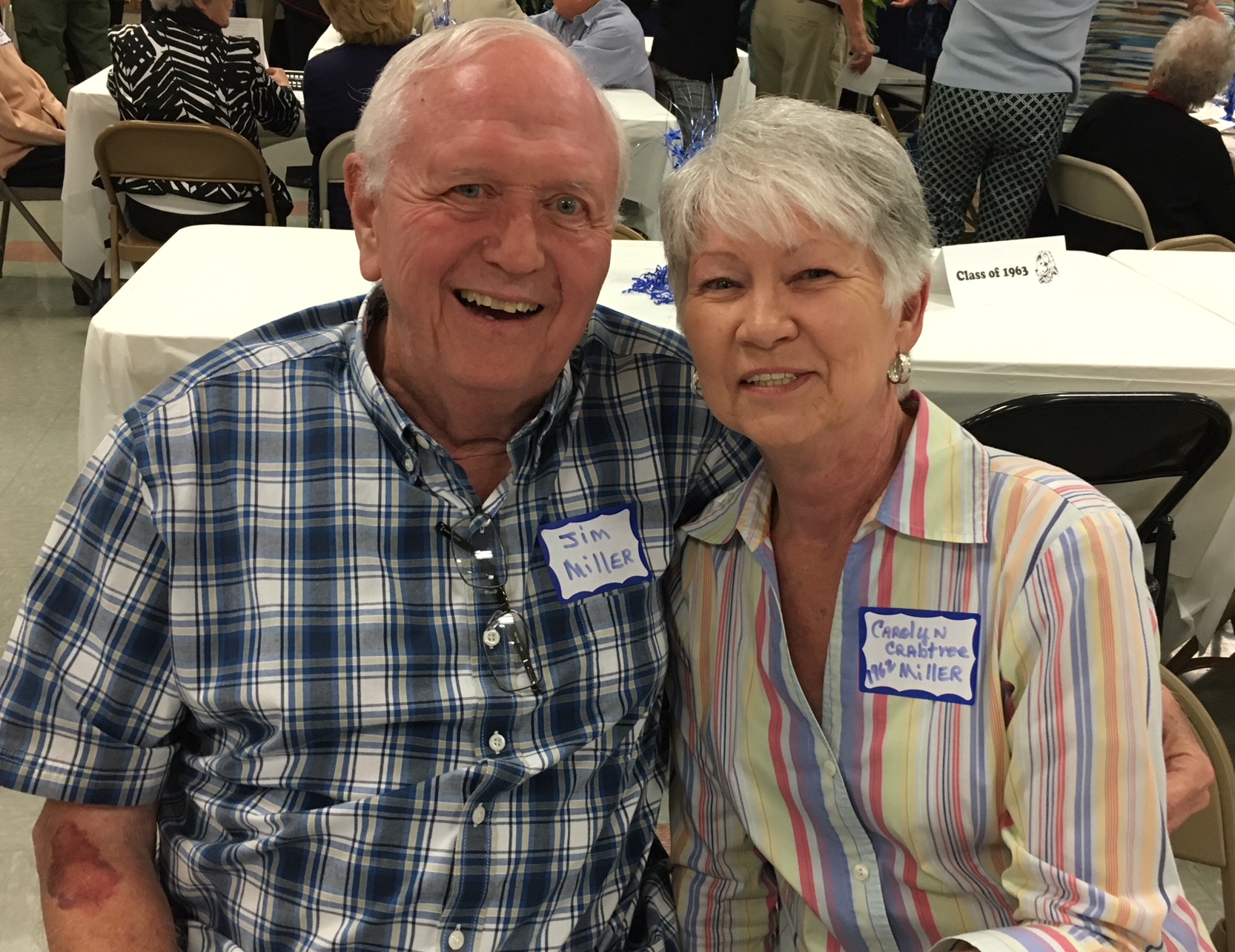 Coach Skipper Fairbanks with Dave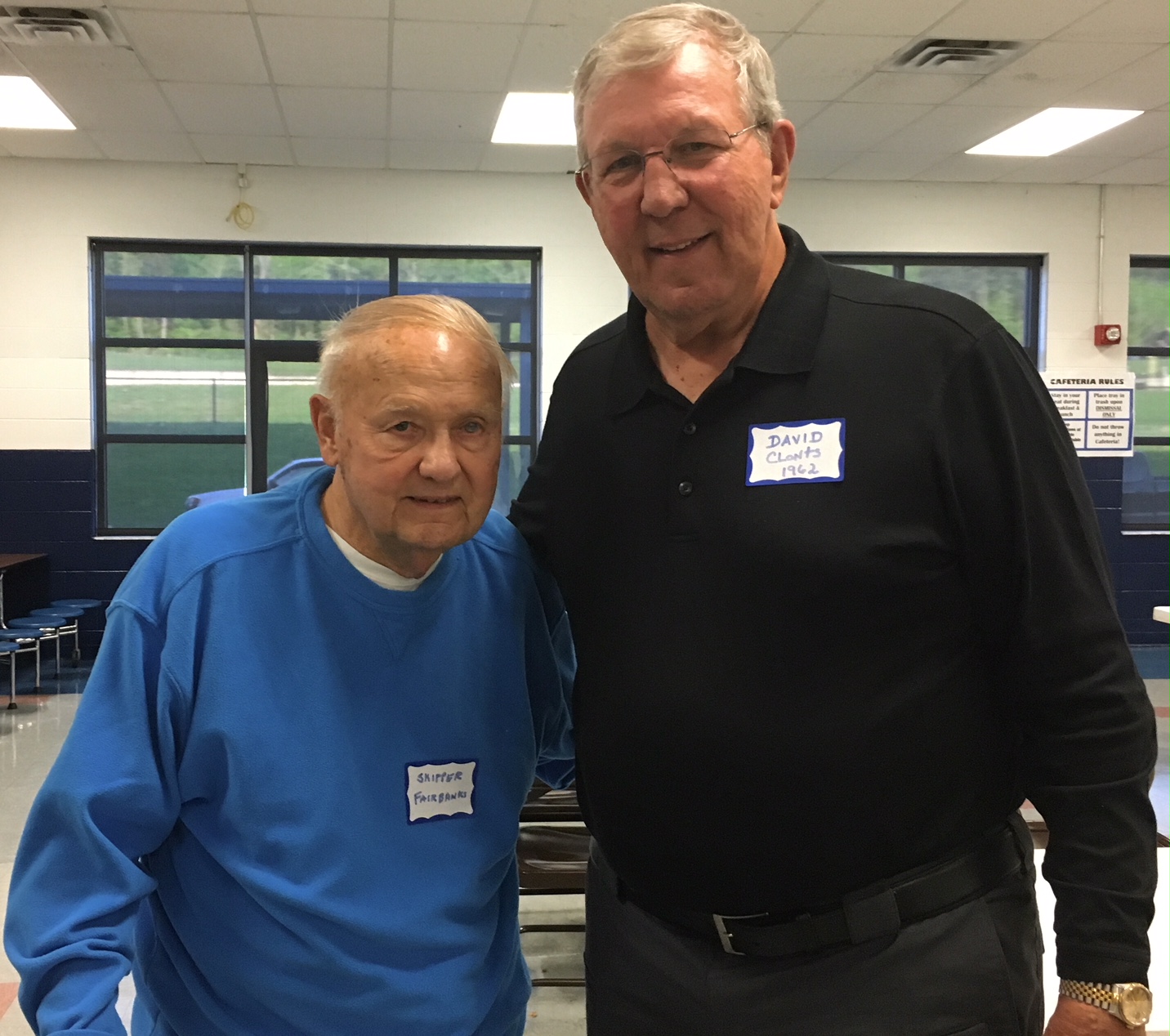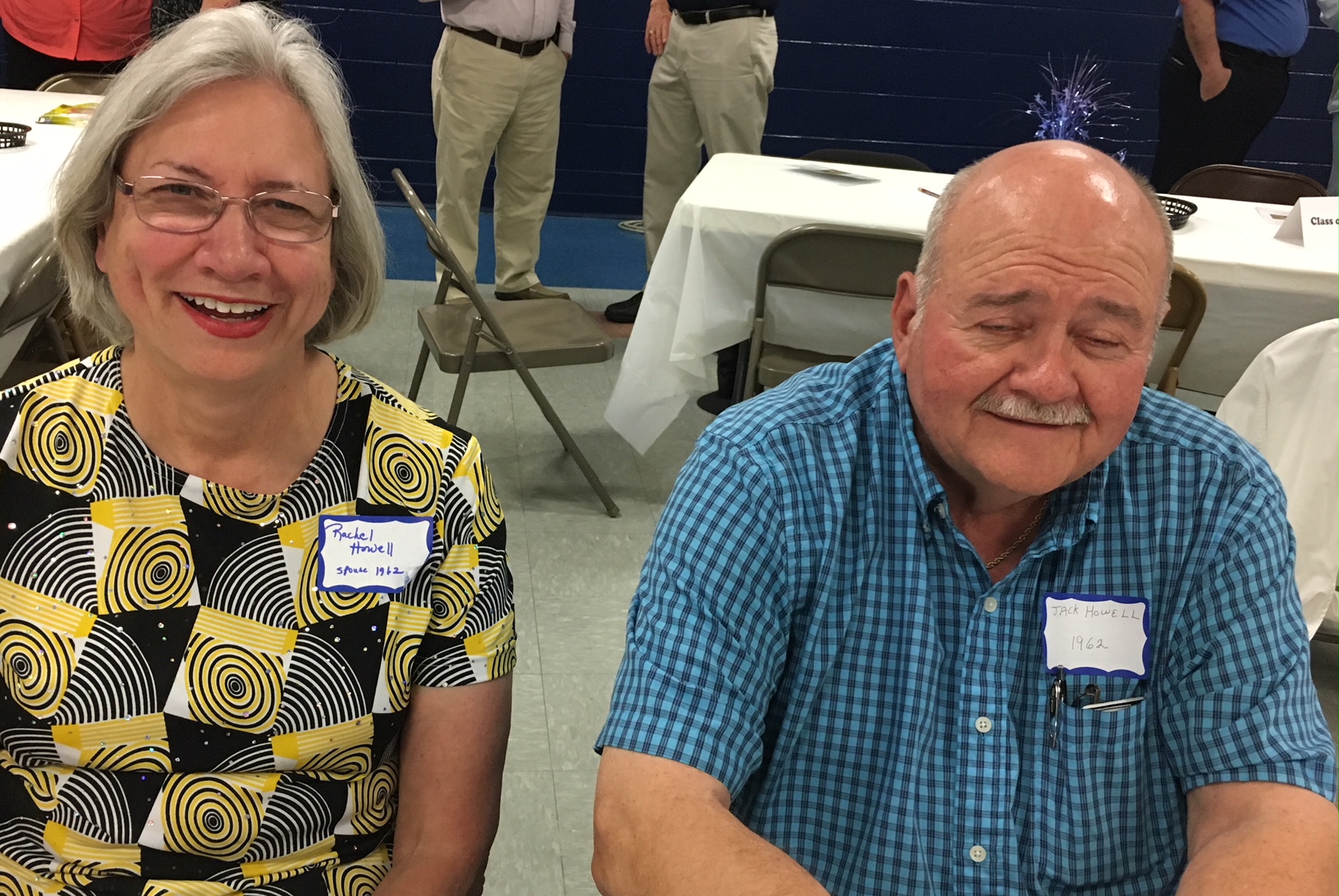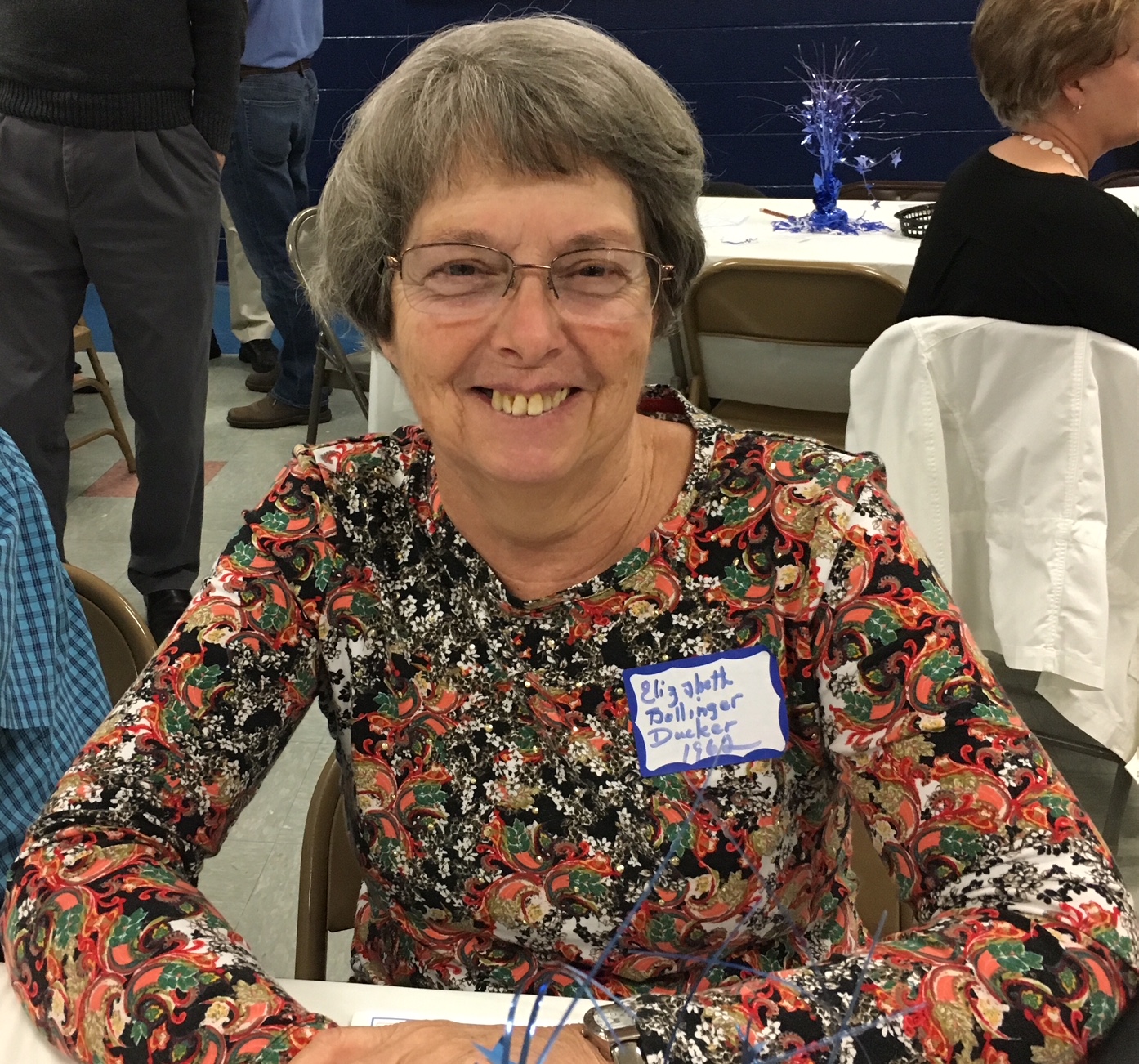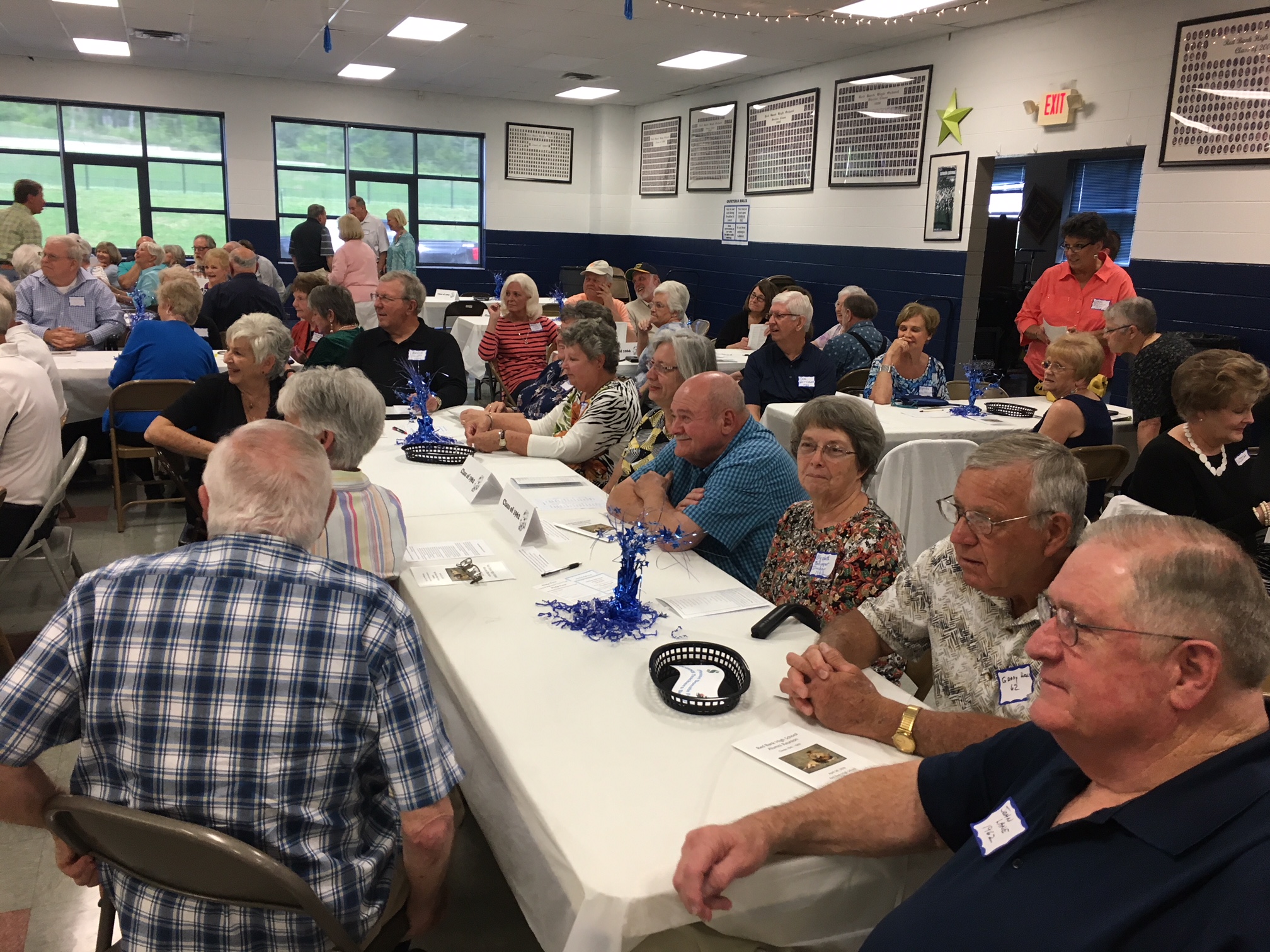 ****************************************************************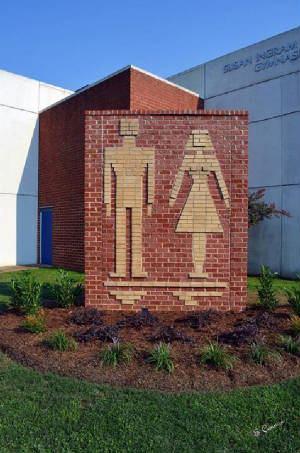 In August 2013 the building that was our high school home met the wrecking ball. The "brick students" who graced the front of the auditorium were saved and now reside on the current Red Bank High School campus.
Both are public pages, so you do not have to be a Facebook member to view.

Memories!
Don't we all remember the Red Bank Drive-In Theatre? The movie on the marquee is Susan Hayward's "Woman Obsessed," which was released in 1959.
Thanks to Larry Blanks for sending this photo. If you have photos of other special places in Red Bank, please send to
rbhs1962@yahoo.com
.
************************************************************


Red Bank High School in 1962

The way it was back then. Although the building was demolished in 2013, we will always have our memories!

This is YOUR website, and we hope that you enjoy the content found here and will visit often. Your feedback and suggestions for improvement are appreciated. Just send by email to rbhs1962@yahoo.com.